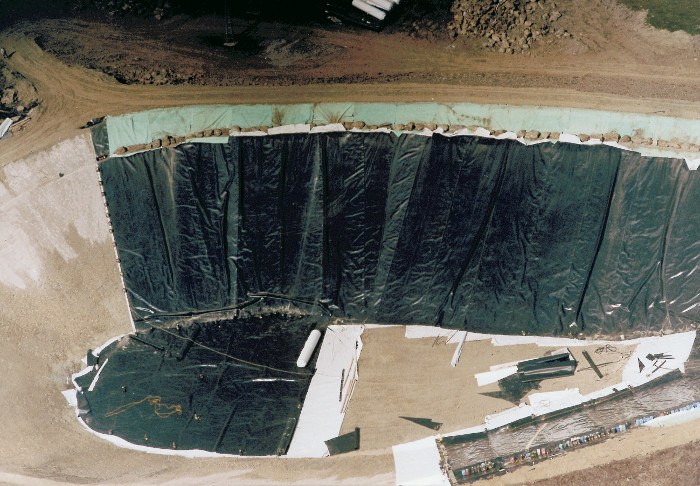 JUNIFOL® membranes are manufactured from high-density-polyethylene (PE-HD), linear-low-density-polyethylene (PE-LLD) and polypropylene (PP), using flat-die extrusion technology.
JUNIFOL® is being produced in two basic widths - 5,1 m and 8,0 m ; the thicknesses offered range from 0,6 mm up to 3,0 mm. There are three types of surface available - both sides smooth, one side structured, or two sides structured versions.
The product can be manufactured as a mono-layer membrane, alternatively as a co-extruded multi-layer sheet. JUNIFOL® is supplied in black colour (the standard coloration), various other colour modifications are available upon request.
Due to high quality raw materials used in the production plus a long-lasting and vast experience of our highly qualified personnel uniting in the finished product, our JUNIFOL® membranes represent a reliable insulation solution for a wide range of engineering projects and installations. Our PE-HD and PE-LLD based membranes offer an excellent chemical resistance, exquisite mechanical & hydraulic properties, they also represent a superb barrier against microorganisms, fungi and root penetration; a high level of gas (e.g. methane, radon) impermeability is likewise provided. The product is UV-stabilized.
JUNIFOL® membranes are manufactured in two modifications – geosynthetic barriers (geomembranes) or sheets for waterproofing (in either case, the production process complies with all relevant harmonized EU standards, both product types bear CE mark).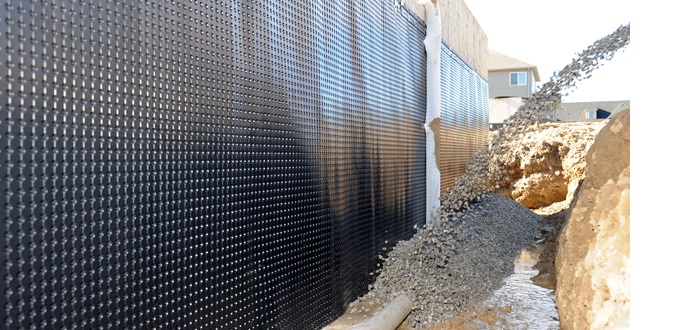 Drainage membrane JUNOP is a dimpled membrane, impermeable to water and water vapor.
The vacuum formed exclusive dimple pattern creates an air-gap between the membrane
and the foundation wall. This unique design allows any incidental water getting past
the dimpled membrane to flow freely to the perimeter footing drain. The air-gap
guarantees a safe separation and full capillary break between the foundation wall and
any ground moisture.
| | | | |
| --- | --- | --- | --- |
| VIEW | NAME | DOCUMENT | Video |
| | JUNIFOL Geomembrane | | |